If you want to get to know us, one option is visiting us. We offer different activities for you and your family, or for your school, where you can learn more about our centre and see our facilities.
Student visits to the Centre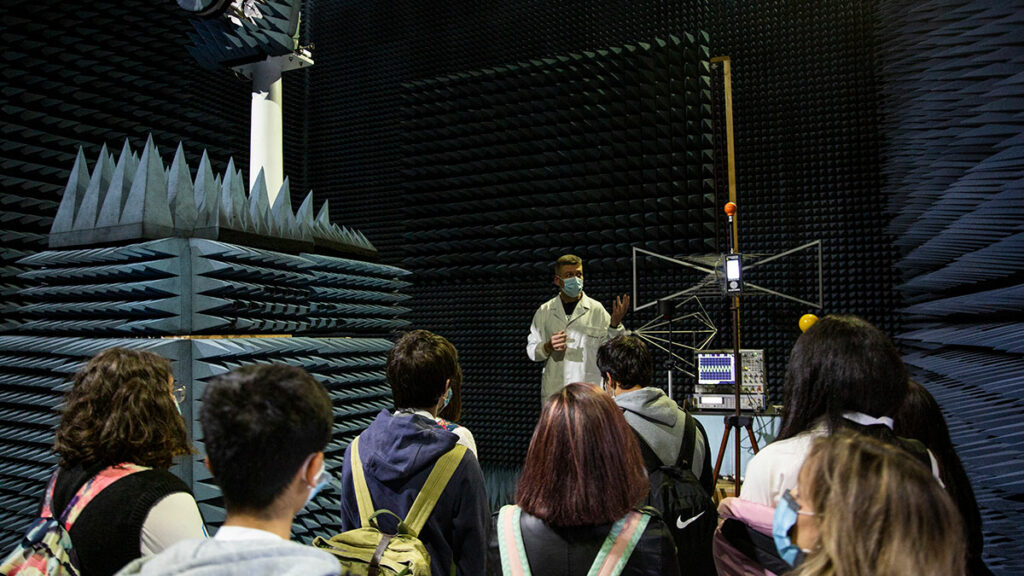 Organised by the EET, in some cases with the support of the Vice-Rectorate for Institutional Relations, and in others, framed in activities such as Science Week, the International Women's Day and Girls in Science, the International Day of Women in ICT, etc., they aim to show to the potential future students the activities and facilities of the centre, as well as to explain the contents of the degrees taught in it. During the visits, secondary school students are given information about our School.
Student workshops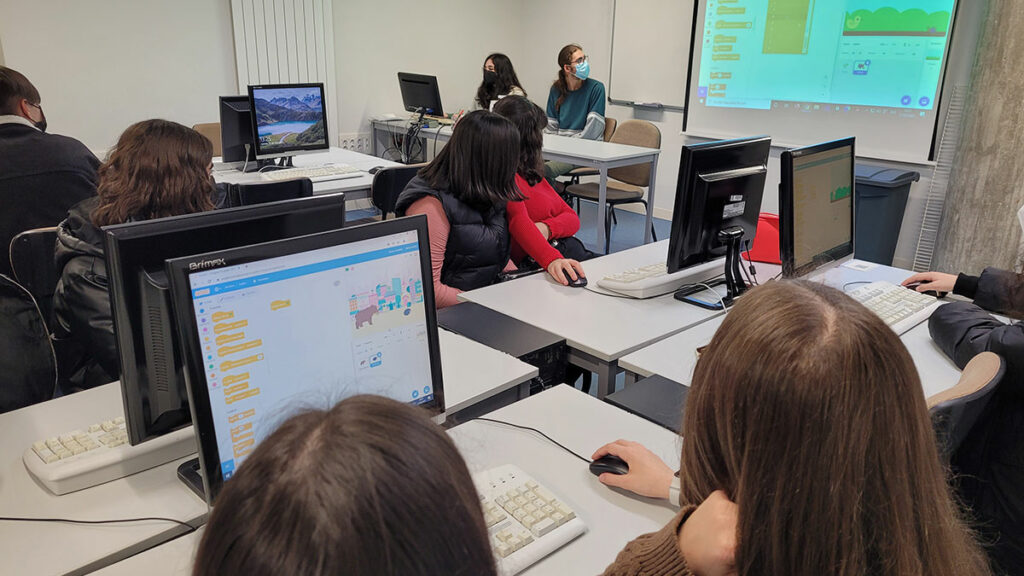 On the occasion of the International Women's Day and Girls in Science, workshops are organised especially oriented to secondary and high school girls. In them, taught by students of the EET, there are interesting workshops such as robot programming, information transmission and cybersecurity.
EET Web
Our website is a basic element not only for the dissemination of information of interest to the School's groups, but also as an element of dissemination of activities and planning of the centre and its degrees. Any student potentially interested in studying with us will be able to find basic information about study plans, class schedules, exam calendars, access to the Centre's services (Secretary's Office, Library, Computer Room), extra-curricular activities organised at the School, etc.