Home Page
I OLIMPIADA NACIONAL
DE TELECO
RESOLVENDO RETOS DA SOCIEDADE
Es docente de tecnoloxía e queres participar nesta iniciativa cos teus estudantes de ESO, Bacharelato ou Formación profesional? Es estudante de ESO, Bacharelato ou Formación profesional e queres experimentar a potencialidade das telecomunicacións?
Se é así, estas olimpíadas son o teu.
HERE YOU WILL SHINE
You want a multidisciplinary job, if you are into programming and electronics, network systems design and communication services, go ahead and process this signal:
Come to Teleco!
22/12/2022
Dúas estudantes da Escola premiadas polos seus traballos con perspectiva de xénero
Ver nova
14/12/2022
Tres estudantes e un docente da EET, entre os gañadores da cuarta edición dos premios da Cátedra R en Ciberseguridade UVIGO-UDC
Ver nova
Discover our history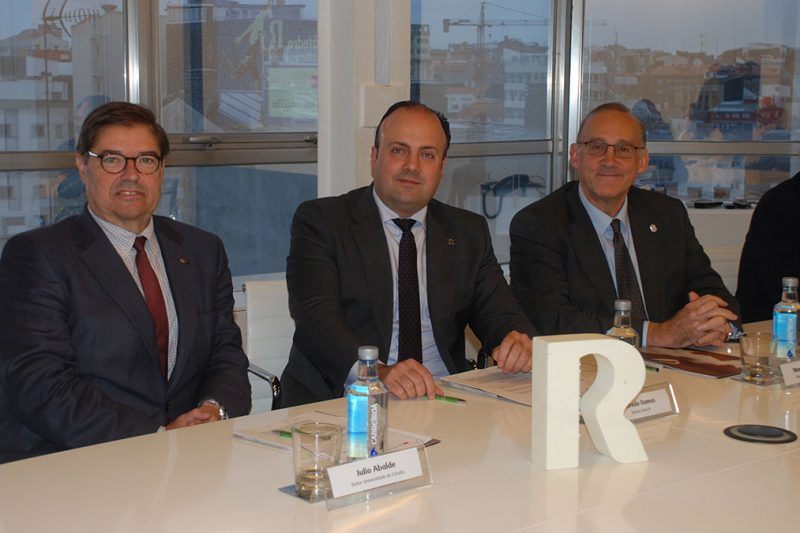 2018
Foi a primeira interuniversitaria de Galicia, cun acordo entre a empresa  R, a UVigo e a Universidade da Coruña
News
Captación

A competición vaise desenvolver en dúas fases: unha local, xestionada pola EET da UVIGO, e outra nacional, na que competirán os mellores proxectos (gañadores) das competicións locais.
Equity

Henar Mariño Bodelón obtivo o premio GirlGeekCovid e Laura González Lemos foi a gañadora do concurso de microrrelatos Contos-EME 2022.
Uncategorized

Néstor Lomba Lomba, Xavier Martínez Luaña, Víctor Zapatero Castillo e Fernando Pérez González foron os galardoados.
Events

Del 14 al 18 de Noviembre de 2022
Salón de actos de la Escola de Enxeñaría de Telecomunicación

09 e 10 de novembro
Cidade da Cultura de Santiago de Compostela, nas instalacións do Edificio Fontán

Jueves, 27 de octubre de 2022
Sala de Xuntas da Escola de Enxeñaría de Telecomunicación
We have a new website
New design and new content! Comments and suggestions are welcome, send us an email to: