Home Page
II TELECO NATIONAL OLYMPIAD
SOLVING SOCIETY'S CHALLENGES
Are you a technology teacher and want to take part in this initiative with your highschool or vocational training students? Are you a highschool or vocational training student and want to experience the potential of telecommunications?
If that is so, this olympiad is for you.
Have you seen our new video?
Don't miss it if you want to find out what technologies you can learn in the Telecommunication degree!
Are you a new student?
Click here!
TelecoCONNECTION
Entities and the EET working in a network, connecting the future
Come on!

HERE YOU WILL SHINE
You want a multidisciplinary job, if you are into programming and electronics, network systems design and communication services, go ahead and process this signal:
Come to Teleco!
LPRO Days '2023
Come see the prototypes of the students of Laboratory of Projects (LPRO).
Discover our history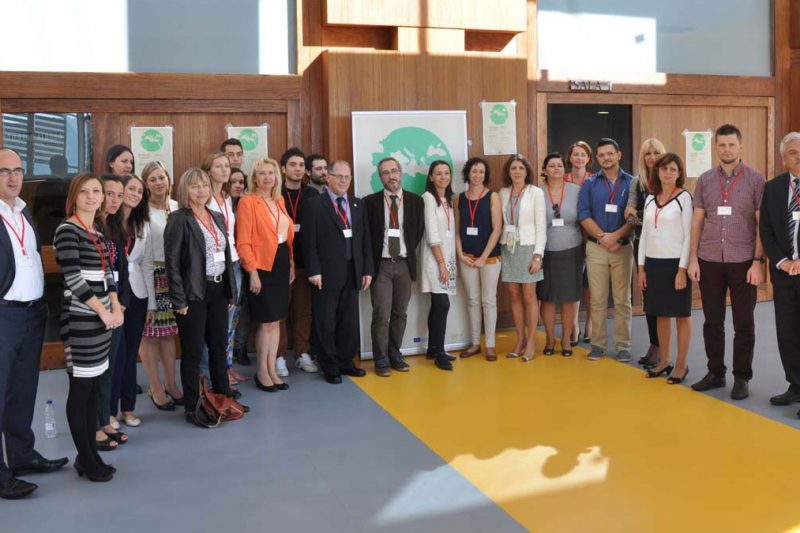 2014
Con case tres millóns de euros de orzamento e a participación de vinte universidades, é un proxecto para a formación en educación superior no ámbito das tecnoloxías verdes
News
Teaching

Permitirá mejorar las habilidades y conocimiento en 5G del estudiantado, así como mejorar sus perspectivas laborales.
Captación

El estudiantado ha conocido de primera mano los importantes avances en sistemas radar y proyectos en la vanguardia de la tecnología.
Captación

Destacado e recoñecido pola súa labor no ámbito das Telecomunicacións e os seus notables avances no electromagnetismo computacional.
Events

Miércoles, 22 de noviembre de 2023 a las 13:00
Salón de Actos da Escola de Enxeñaría de Telecomunicación

Lunes 6 de noviembre de 2023 de 10:00h a 13:00h
Salón de actos da Escola de Enxeñaría de Telecomunicación
We have a new website
New design and new content! Comments and suggestions are welcome, send us an email to: