Home Page
TelecoCONNECTION
Entities and the EET working in a network, connecting the future
Come on!

I TELECO NATIONAL OLYMPIAD
SOLVING SOCIETY'S CHALLENGES
Are you a technology teacher and want to take part in this initiative with your highschool or vocational training students? Are you a highschool or vocational training student and want to experience the potential of telecommunications?
If that is so, this olympiad is for you.
HERE YOU WILL SHINE
You want a multidisciplinary job, if you are into programming and electronics, network systems design and communication services, go ahead and process this signal:
Come to Teleco!
LPRO Days '2023
Come see the prototypes of the students of Laboratory of Projects (LPRO).
Discover our history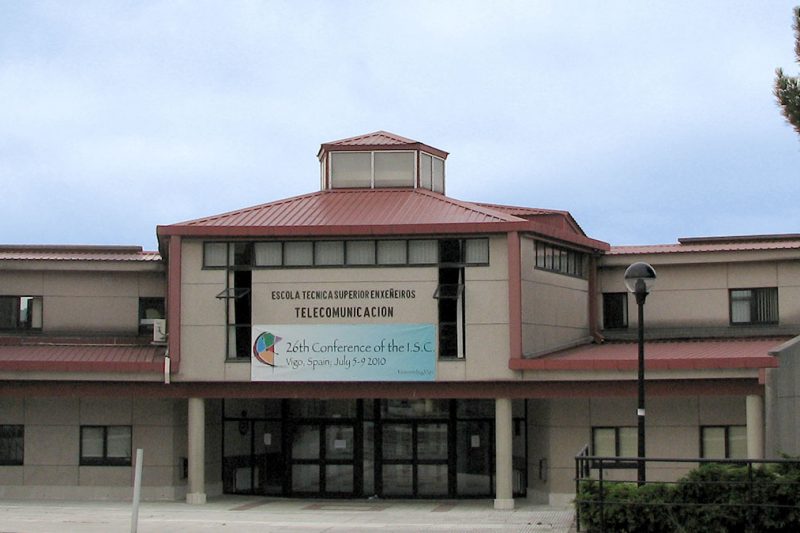 2010
Participaron máis de 200 congresistas de todo o mundo
News
Captación

Os participantes desenvolveron solucións e prototipos que permitan avanzar cara cidades e comunidades sostibles.
Captación

Proposto pola empresa Marine Instruments para o estudantado do grao en Enxeñaría de Tecnoloxías de Telecomunicación.
Captación

Según el último informe del U-Ranking de la Fundación BBVA y el IVIE tiene una tasa de empleabilidad del 97,1%.
Events

Lunes, 29 de mayo de 2023, a las 11:30h
Salón de Grados de la Escola de Enxeñaría de Telecomunicación

Mércores 31 de maio de 2023, ás 13.00 horas
Virtual a través de Campus Remoto da UVigo
We have a new website
New design and new content! Comments and suggestions are welcome, send us an email to: