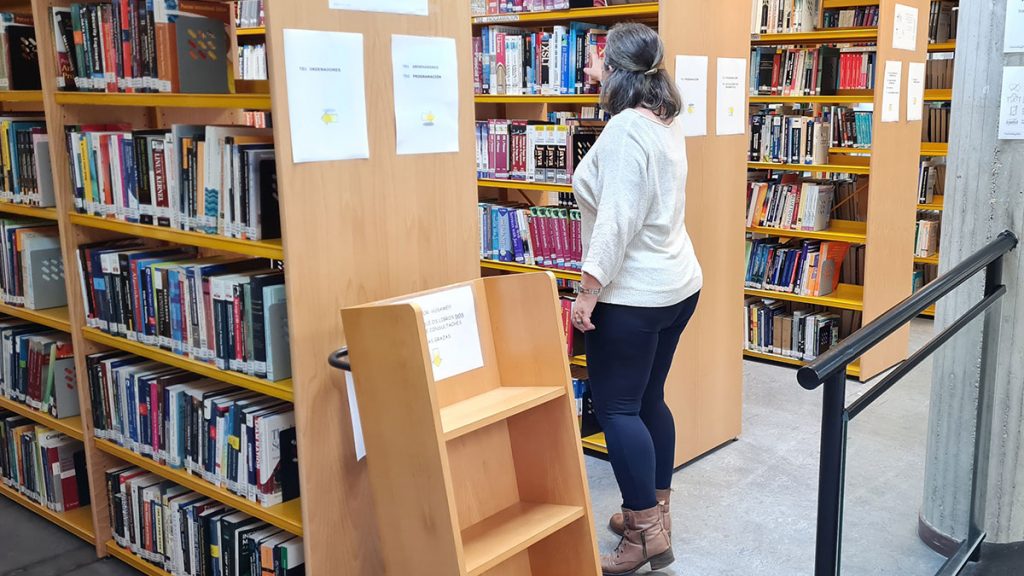 The School of Telecommunication Engineering library is one of the service points of the University Library of Vigo, integrated in the Consortium of University Libraries of Galicia. All members of the university community can make use of it.
Electronically, its collection of books, magazines, videos, cassettes, CDROMs, etc., covers the information needs in the teaching and research of Telecommunication Engineering, and follows a thematic classification according to the "Unesco International Nomenclature for Science and Technology Fields". Most of the books are of free access, except for the less consulted ones, which are in the repository. Journals are arranged by publication number in the repository. Videos, cassettes, CD-ROMs, etc. must be requested at the lending desk.
The Library has two catalog consultation stations, two Internet browsing stations and 236 reading stations. It also has nine group work rooms for teachers and students, which must be reserved in advance.
Further information
Opening hours
Monday to Friday, from 8:30 a.m. to 8:45 p.m.
In July, August and Christmas break, the opening hours are reduced.
Contact
School of Telecommunication Engineering Library (Biblioteca da Escola de Enxeñaría de Telecomunicación)
Rúa Maxwell s/n. Campus Universitario Lagoas – Marcosende
36310 Vigo
Phone: +34 986 812 105 | Email: prestel@uvigo.es