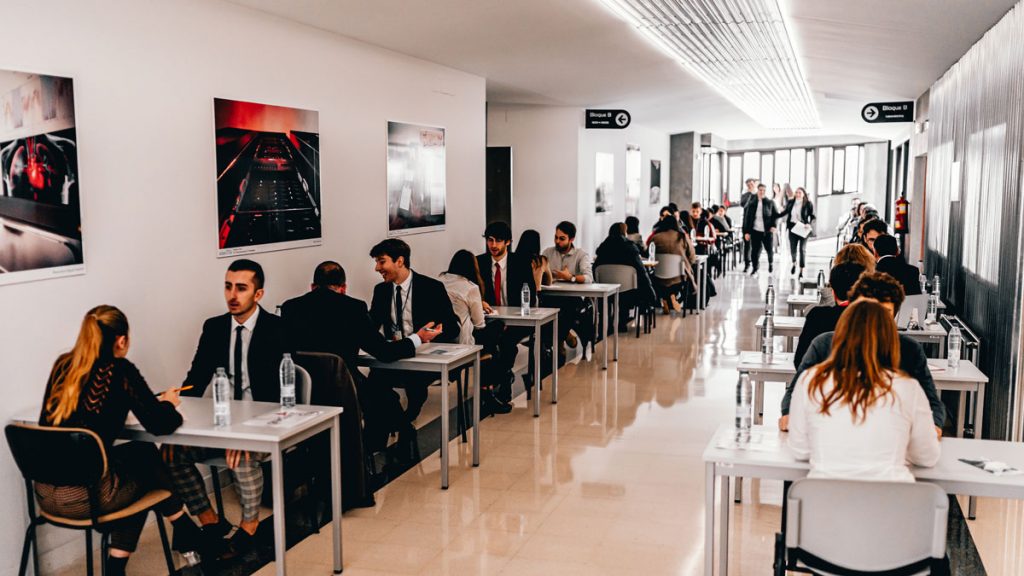 Access to the labour market for graduates of our School is direct and simple, in fact a large percentage of students combine ─especially during the Master's Degree─ academic training at the EET with work in a company.
The orientaTE project includes the offer of transversal training activities and activities to bring students closer to the business fabric of the sector (visits, lectures, workshops, etc.)
To receive information about job offers related to your training at EET, subscribe to the teleco-employment mailing list.
The University of Vigo has a specific management unit, the Employment and Entrepreneurship Area, which aims to facilitate, in collaboration with administrations, companies and other institutions, access to the labour market for graduates.