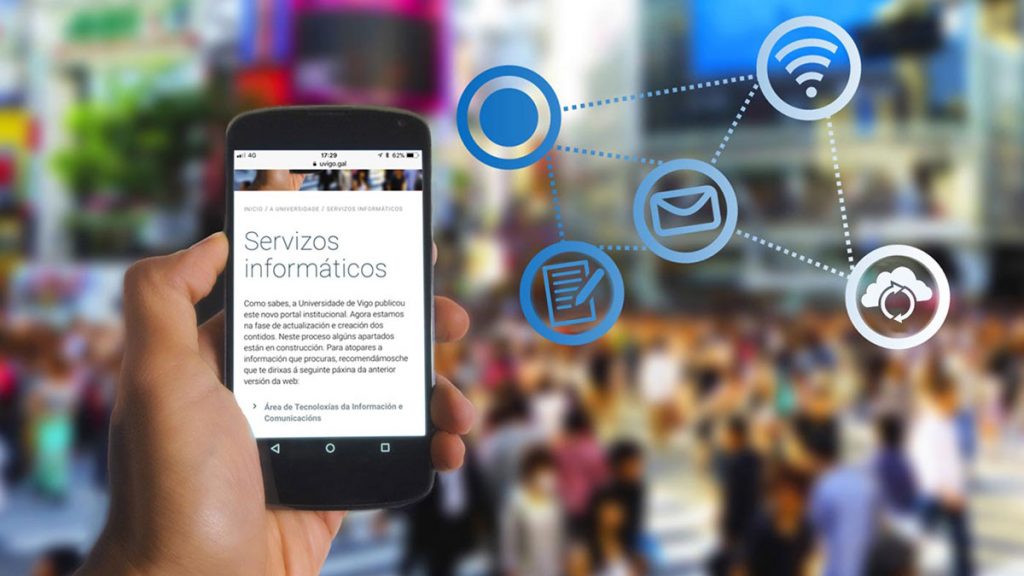 The IT Services of the Technological Field (SIATEC) are formed by IT personnel from the University of Vigo, who assist the technological engineering schools, in other words, the School of Telecommunication Engineering (EET), the School of Mining and Energy Engineering (EME) and the School of Industrial Engineering (EEI).
The guide below provides a summary of the services and computer resources available at the SIATEC, and the procedures established for their use by the university community:
Area
Resources
Services
General UVigo
Data network.
Telephony.
Wi-fi networks.
Email + web space. Computer equipment obsolescence.
IP management.
Telephone line registrations/transfers.
Configuration and management of email accounts.
Etc.
General ATEC
Email distribution lists.
Access to locations with biometric access.
Loan of computer material.
Management of informative screens.
Webs of the centres.
Free access computer classrooms.
Incident management.
User management of email lists.
Registration of fingerprints in biometric readers.
Control of borrowed computer equipment.
Management of the contents of the information panels and web sites of the centres.
Management of computer incidents.
Teaching
Computer laboratories.
Computers in theory classrooms. Electronic boards.
Classroom recording.
Attendance control.
Electronic signature.
Software installation/update.
User account management.
Attendance control registration.
Technical support on electronic signature.
Etc.
Administrative
PAS Computer fleet.
Printers/scanners.
Consultation stations.
Specific software.
Electronic signature.
Installation, configuration and update of hardware/software.
Incident management related to electronic signature.
Etc.