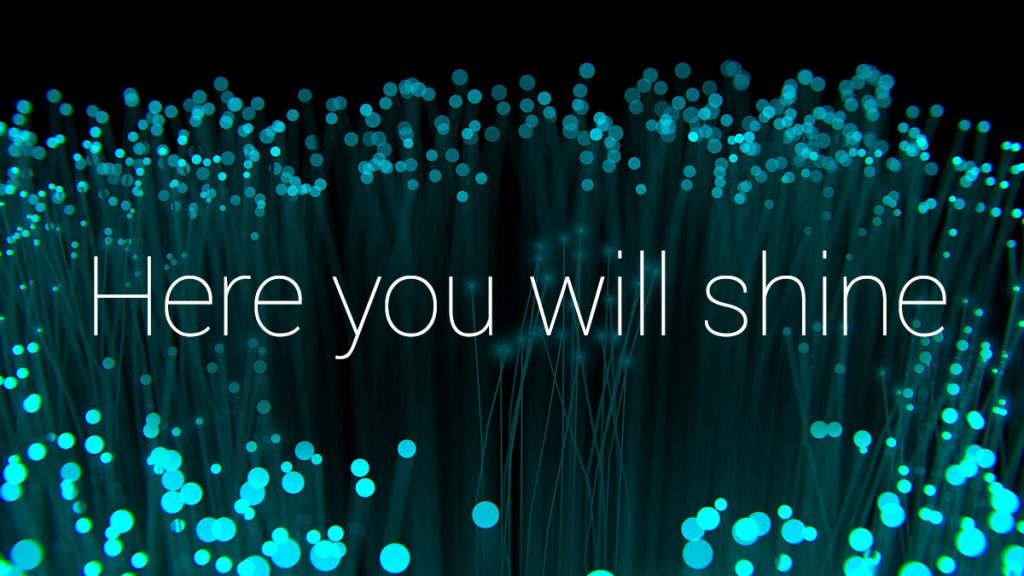 The time to choose has come. You want to have a profession with current projection, but with all the future ahead; you want to add your imagination to the scientific rigor with which you will be trained; you want to finish your degree and learn and work in the real world, yo want to do it fast and do it well. You want the world and you have every right. We believe that your best choice is our School and we will give you the reasons. We know that you will be a teleco in the EET of UVigo…
… because we have a successful training experience
We have been training professionals in telecommunication for more than 30 years.
… because you will find a qualified job right away
According to the latest surveys, 95% of the graduates are working in their own field and the average time to find their first job was less than four months. In fact, most of the students in their final years of bachelor's degree and master's degrees are working part-time in companies in the sector or in research at the School itself.
… because you will learn by practice
We offer eminently practical degrees with small groups in laboratories equipped with state-of-the-art facilities.
… because you will be doing an internship that pays off
You can do an internship in one of the more than 170 companies in the sector with which we have a collaboration agreement. These internships, mostly paid, are recognised in your bachelor's and master's degree training.
… because you will find students with initiative, just like you
Share your concerns and interests with your classmates in the different student associations sponsored by EET, thus complementing your education and applying your knowledge to extraordinary challenges.
Lucía Amaro Losada
Departamento de Comunicacións de UVigoSpaceLab
Lorena Gil Cerezales
Project Manager CES UVigo
… because if you study here, the world is yours!
ERASMUS agreements will allow you to study in other European Universities. But we also have specific mobility projects with universities outside the European Higher Education Area, such as in Egypt, Jordan or Vietnam.
The people we train at the School are in high demand in any part of the world. Here are a couple of testimonials from professionals who were trained here and decided to work abroad.
Jorge Otero Millán
Assistant Professor (PhD) in Optometry and Vision Science at the University of California, Berkeley
He leads a research group that analyzes eye movements.
Carmen Misa Moreira
Electrical and electronics engineer at CERN (European Organization for Nuclear Research) in the Geneva area, Switzerland.
She works on projects related to a circular collider.
… and because we are pioneers in:
implementing a Mentoring Plan, where student mentors can guide and support you throughout your first year at EET,
having a Orientation Plan (orientaTE) to provide you with complementary and transversal training during your stay in the EET,
implementing the Zero Course, which will help you get started.
having associations, sponsored by EET, with which to collaborate in areas as interesting for your training and leisure as those working on the construction of a solar-powered boat, launching of small satellites, etc.
being a centre committed to diversity and equality with specific actions throughout the academic year.
being a school in which you can validate up to 12 ECTS for your previous work and professional experience related to the degree if you are a technician or technician of higher vocational training.
planning that in the Bachelor's Degree in Telecommunication Technologies Engineering, during the first two courses you learn the principles of telecommunications and during the next two you specialise. This way you choose your specialisation when you know more about its contents. In addition, you can do two mentions simultaneously by taking only 3 courses more in your university degree.
Do you want to develop new technologies and applications that provide technological solutions to the main social and industrial challenges of the future?
We are doing it in the School of Telecommunication Engineering of Vigo.
Come!