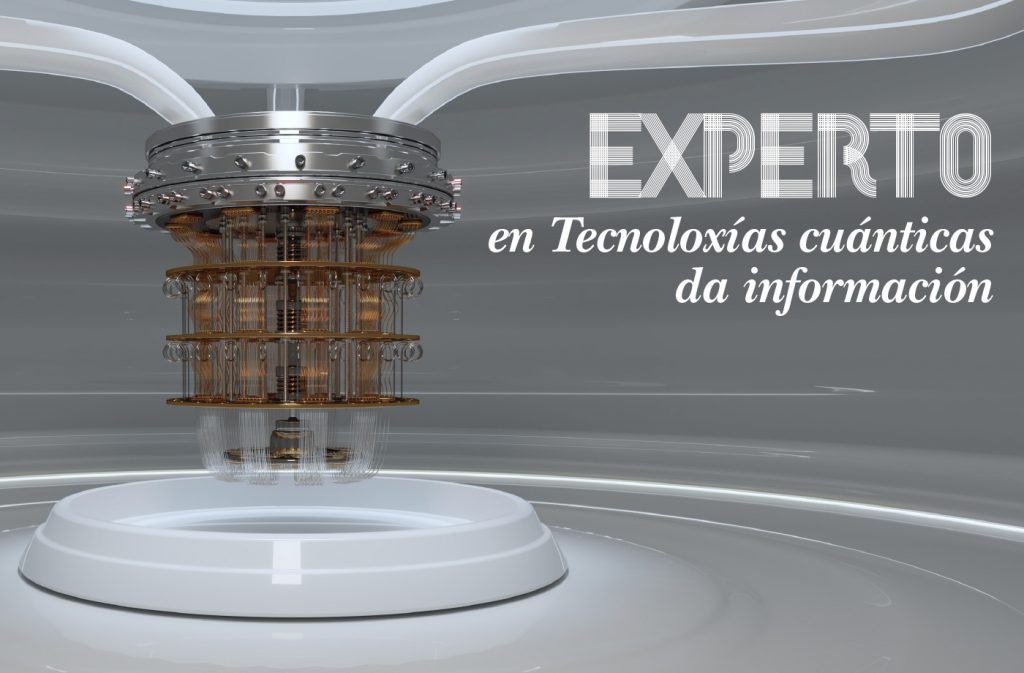 After the first quantum revolution, that gave birth to lasers and semiconductors, science has been immersed in the second quantum revolution. This latter revolution aims to significantly improve the technology used to store, process and send information. For that purpose, all the control acquired in the last decades on manipulating individual quantum systems is applied.
Among the main applications on the horizon, quantum computers can be highlighted. Those will allow, for example, the exponentially faster solution of problems, the accurate simulation of complex physical systems or the molecule and drug efficient design. Moreover, quantum communication must be also stressed, as it will secure communications regardless of the computing capacity of the potential attacker.
Main data
Number of places: 25.
From 1st February 2023 to 4th September 2023.
Amount of ECTS credits: 21 ECTS.
Amount of teaching hours: 162.2 hours.
Languages used in the course: Spanish.
Type of education: mixed. Courses will be imparted on-site in the School of Telecommunication Engineering and can be also followed online via Remote Campus and Moovi.
Teaching hours: Wednesday and Thursday from 16.00 to 20.00 and Friday from 16.00 to 19.00.
Academic coordinator: Marcos Curty.
Contact: +34 986 818615 | mcurty@com.uvigo.es
Student profile
The course is intended for college graduates in science, technology, engineering or mathematics and ICT professionals that meet the entry requirements.
Objectives and programme
The course offers an up-to-date solid knowledge base on quantum information technologies with emphasis on computing and quantum communication. Those new technologies will be essential in the following years and this course will supply the demand for qualified professionals.
The course is self-contained and does not assume any previous knowledge from quantum mechanics or classical information theory. the theoretical knowledge will be put into practice through different assignments and a final project. The structure of the course is the following:
Theoretical modules
Quantum Information Fundaments (6 ECTS).
Quantum Computing (6 ECTS).
Quantum Communication and Quantum Cryptography (6 ECTS).
Final Project (3 ECTS).
Office hours
Doubt solving and consultation prior appointment with the lecturer.
Teaching staff
The course will be imparted by lecturers from the University of Vigo and guest lecturers from the University of Geneva, with experts of international prestige: Guillermo Currás Lorenzo, Marcos Curty, Manuel Fernández Veiga , Margarida Amélia Freitas Pereira, Carlos Mosquera Nartallo, Álvaro Navarrete Rodríguez, Ángel Paredes Galán Óptica, Rebeca Pilar Díaz Redondo, Víctor Zapatero Castrillo and Davide Rusca.
Enrolment
Instructions and the complete procedure to be enrolled in this degree can be found in this link.
Prices
General public: 1,890 €.
Alumni Uvigo: 1,701 €.
Uvigo Community: 1,606.5 €.
Unemployed or disabled people*: 1,606.5 €
*Please, send the supporting documentation within the enrolment period to prezospúblicos@uvigo.gal.
For further information contact the coordinator:
Marcos Curty